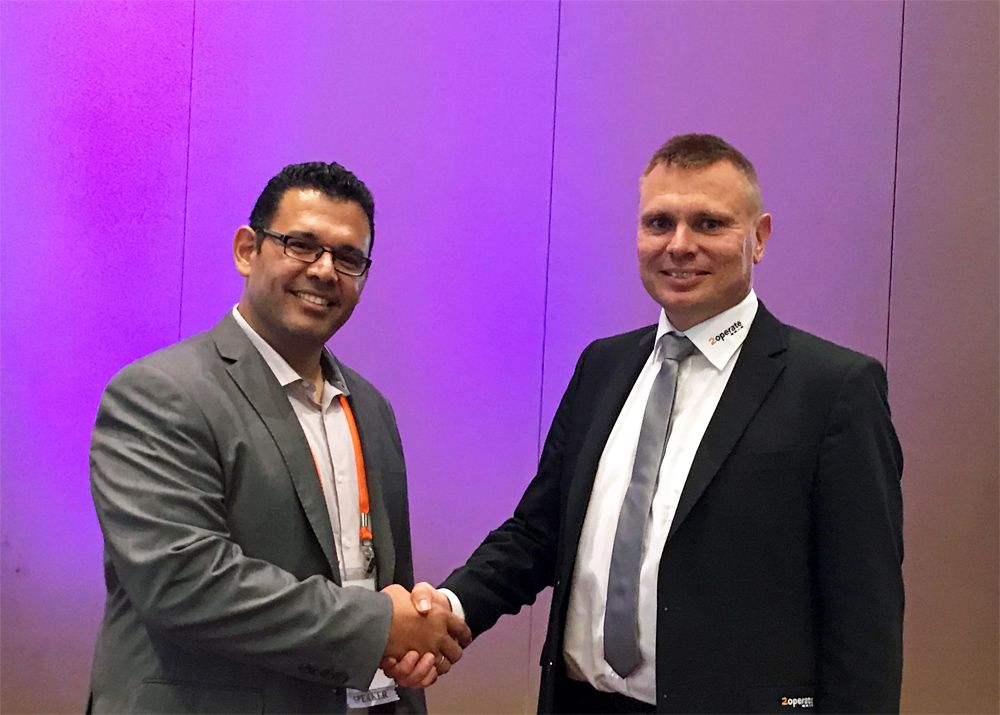 Today at the ongoing CANTO conference in Panama City, the two telecom solution providers, Ictual and 2operate, announced that they will be partnering on network management solutions for the Caribbean market.
With its 2solve platform of solutions, 2operate helps mobile network operators worldwide to establish efficient work processes in customer care and network operations. These offerings will now be available throughout the Caribbean with local support from Ictual, who is well-known in the region for its high-quality ICT services and solutions.
"We are excited to strengthen our presence in the Caribbean with this new partnership with Ictual", said Christian Ingerslev Sørensen, CEO at 2operate. "Ictual's experienced, pragmatic IT professionals will be an important asset for our expansion in the region".
"2operate is a true innovation pioneer, and we have great expectations for this new partnership", said Andrew Solomon, Managing Director at Ictual. "We want to make sure that our customers here in the Caribbean have access to the latest and smartest technology from around the world".
The two companies were represented at the CANTO conference by Geraume Bor, CTO at Ictual, and Lars Moltsen, Chief Science Officer at 2operate (photo at the top).
About Ictual
Ictual is a high quality and innovative solutions provider in Telecom, Finance and Government markets. With knowledgeable and experienced IT professionals Ictual offers tried and proven solutions based on leading technologies. Ictual is more than an ICT vendor always aiming to provide more value and benefits to you as our valued customer. Headquartered in Curacao Ictual also has extended operations into The Netherlands. For more information visit www.ictual.com.