2operate participated in the annual Telco Seminar in Riga, Latvia on the 17th of November hosted by MAINSEC. The seminar brought together Baltic mobile operators, regulators as well as leading software providers and hardware manufactures for a one-day seminar focusing on planning, networking, and sharing insights about the rapid ability to respond to changes in the business environment in today's telecommunication.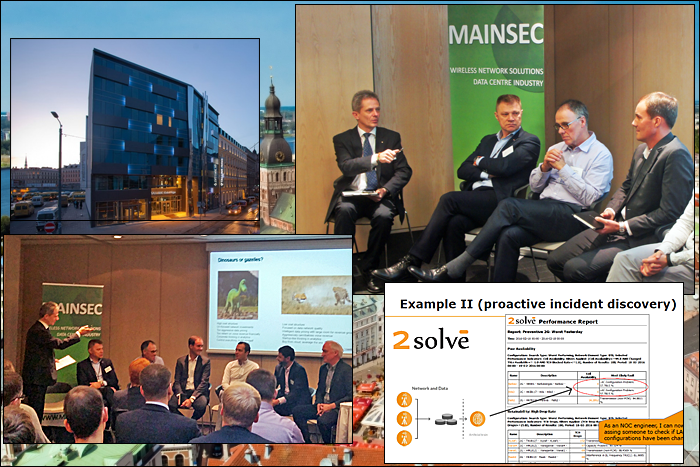 Among some of the topics were:
Indoor coverage solutions for multi-operator environment and enterprise networks
Metro cells and concealment solutions
Tools for automated RAN troubleshooting
Power supply systems
Industry trends
During the panel discussion titled "Mobile telecon market in the Baltic; trends and challenges, winning strategies, future options for revenue increase and cost optimization" 2operate's CEO, Christian Ingerslev Sorensen, addressed the new approaches towards network troubleshooting by proactive incident management and implementation of the award-winning 2solve solution.
Read more about MAINSEC at: www.mainsec.eu